Happy December!! I'm kind of having a DIY Christmas this year. The funds are pretty low but I still want a semi decorated house. So of course, Pinterest to the rescue.
I found
this pin
and since my love for wine is a little over the top, I knew I had to try it.
Mine definitely don't look as cute as the originals but I am still pretty impressed with how they turned out. The only thing I would change is the trunk. I seen a picture of one that used another cork as the trunk which might be a better idea!
Start out by getting together everything you need:
- corks (duh!)
- glitter
- school glue (or mod podge)
- hot glue gun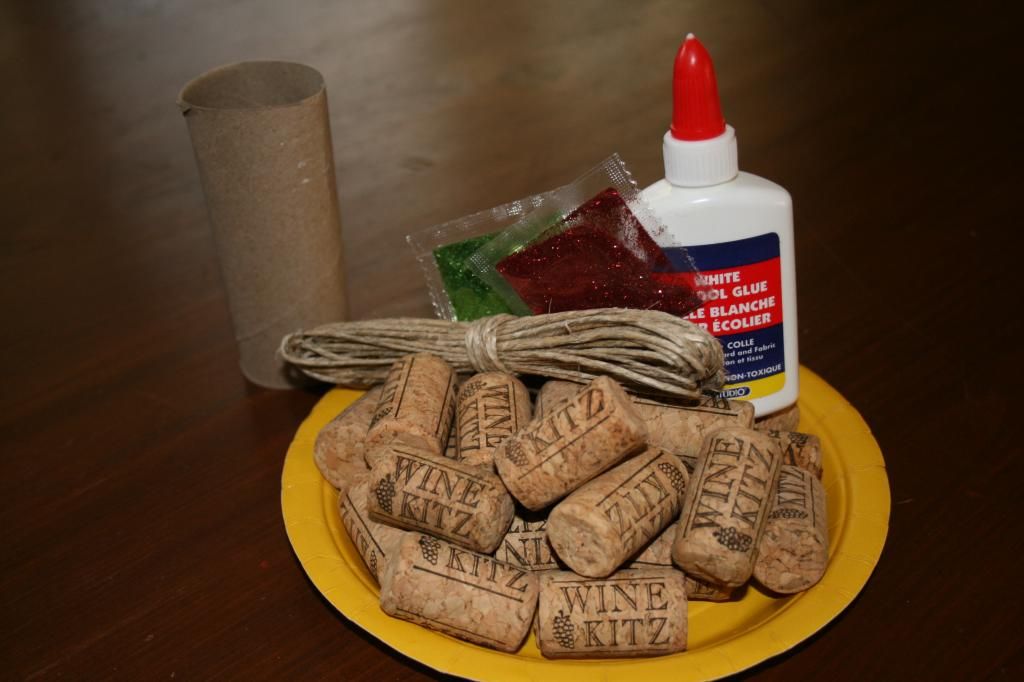 I started by putting glitter on all the corks, eight of each colour.
Pro tip: gold glitter would look so nice mixed in here!
Make sure you shake off the excess glue before dipping it in the glitter.


And this is where my blogging skills suck. I forgot to take pictures of the rest!
Start with the bottom row and glue three corks together. Make sure you set them on the table as you are gluing them so they lay flat. Then just keep adding them on top and gluing as you go! I didn't use new corks so they are a little uneven and some of them have a red tinge but I think that adds to the whole homemade DIY feel of the project.
Overall I'm really happy with how they turned out, now I just need to find a cute star to put on top!