I remember when tuesday used to be tuesday booze-day. stupid real life/full time job. tuesday's just another work day.
BUT it is a training tuesday day!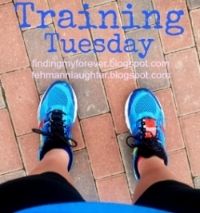 moving on. I vlogged this week because I ran my first 5k! I've been saying from the beginning that I know almost everyone thinks 5k is nothing but not to this chick. I was super pumped. and disgusting looking. have fun watching my tomato face.