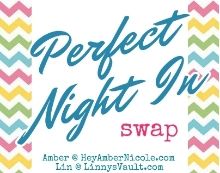 amber
and I sent out our packages on the same day and mine came a week later... c'mon canada post, get your shit together.
swaps can be risky. I signed up for one and spent too much money and got nothing in return. huge bummer. but when
lin
and
amber
are hosting one, you know it's gonna be good!
and let me tell you, this package was definitely worth the wait!
I had the best little helper too! it was hard to get unwrapping pictures because she immediately tore into it...
of course there was something for smudge! even though it may have been for the wrong species ;)
and this is the extent of my photography skills!
my goodies included:
a TON of my favourite chocolates
gum that made the whole entire box smell amazing
puppy treats
THREE nail polishes
the stick on like nail polish for my tootsies (can't wait to break these bad boys out this summer)
nail file
hot pink sharpie
small makeup brush to be used as a nail polish remover brush (GENIUS)
forgetting sarah marshall movie (which I already watched, and loved!)
seriously
girl
, you went way above and beyond for this swap.
a HUGE thank you to both
amber and CJ
for the awesome goodies you sent, you guys rock!
side note: we may have told katie how fun it would be to sit in the box and this was her reaction...
I promise we are not terrible people but this may have been the funniest thing that ever happened, twice...