there comes a time in all blog readers time where they need to unfollow a blog. I'm sure most people know how but I'm a newbie so it took me awhile. here's my idiots guide to unfollowing a blog!

*note* I am using Sar's blog as an example because (1) alphabetically she's at the top of my feed and (2) she fucking rocks and the chances of me ever unfollowing her are actually 0.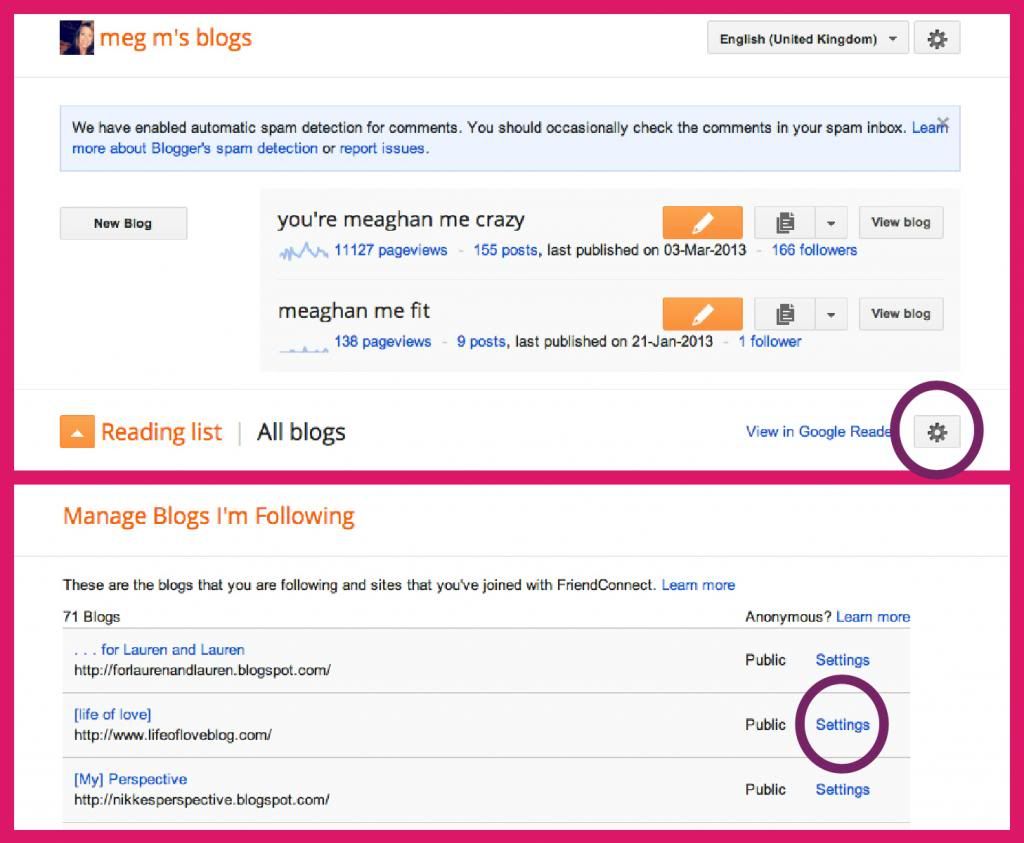 /


log in to blogger and click the settings icon. scroll down until you find the blog you want to unfollow and click settings.



it will open another page and click stop following this site then confirm it in the popup.

easy peasy lemon squeezy!!

ps. I love doing these types of posts, as a new blogger I constantly have questions about how to do stuff, if you have any I will find out and do a last for you!!

let me know in the comments, happy monday!