hey hey hey!! welcome to random thursday - VLOG edition!


yup I made a video and I'm actually posting it for the world to see!
I ramble a lot and I sound like I'm 400 lbs because I'm nervous and apparently when I'm nervous I breathe really heavy and shaky... anyways, enjoy!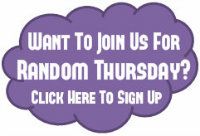 happy thursday!